Marxism and Psychology
---
A NEEDED DISCUSSION...
Psychology is overshadowed by
many
Marxists, even though it is a subject that should be under severe inquiry.
To
change
social and historical human life vis-a-vis revolution, requires a remarkable change in the governing of human behavior altogether. The processes of mental development could be regulated in such a way that could rupture all hitherto existing human weaknesses.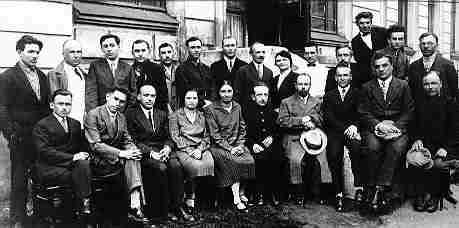 Lev Vygotsky (first row, third from left), a famous Soviet psychologist that penned 'cultural mediation'
Views
3275
Comments
7
Comments
Trackbacks